Cancer Support
Just as each person is unique and must be treated that way, so too is that person's cancer. In my work with cancer patients, I strive to
improve their general health
strengthen their body before the cancer treatment
help reduce side effects of chemo or radiation therapy
speed up their recovery
Herbal and nutritional medicine, alongside a well-balanced diet and healthy lifestyle can greatly improve the quality of life for a cancer patient.
Aside from a treatment plan that I recommend as a path to wellness, I am acutely aware of another need that in my opinion is equally important – the need for comfort and support.
I strongly believe in the healing power of touch, and often recommend regular massage treatments during which I use a unique blend of essential oils that is uplifting and healing
In my experience, most family members feel frustrated, not knowing how they can help their loved one. I like to encourage family and friends to be actively involved in the healing process by showing them simple techniques, such as shoulder/neck, hand and foot massages, that can be used in their home.
I also believe it is important to inform the medical support team about the patient's herbal and nutritional treatment, with the aim to promote a cooperative relationship.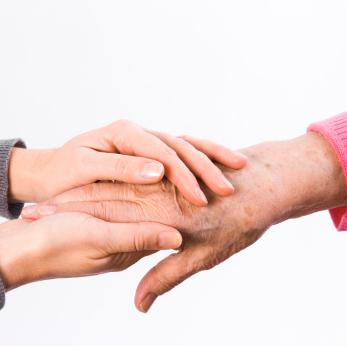 Even though you may want to move forward in your life, you may have one foot on the brakes. In order to be free, we must learn how to let go. Release the hurt. Release the fear. Refuse to entertain your old pain. The energy it takes to hang on to the past is holding you back from a new life.
– Mary Manin Morrissey